Driving sustainability through communication with the Chamber's Sustainability Toolkit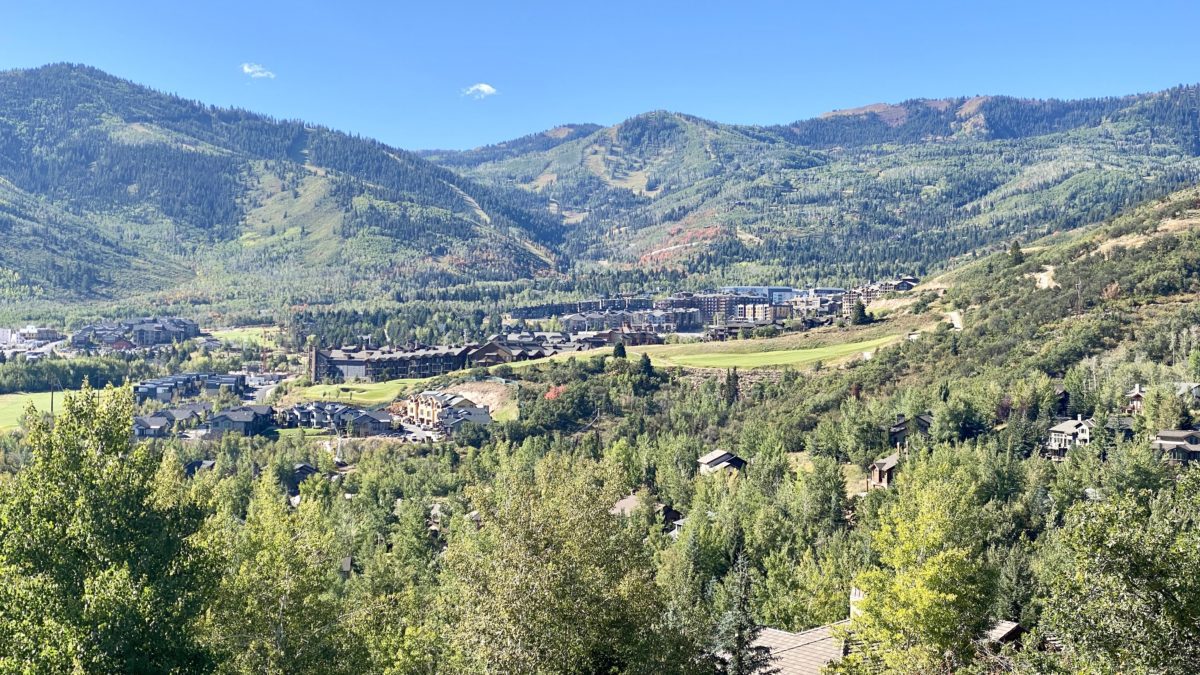 PARK CITY, Utah — When the Park City Chamber rolled out the Sustainable Tourism Plan (STP) in 2022, it had been in talks with the Lodging Association. In order for the plan to be successful, it needs to reach tourists. In conjunction with the Lodging Association, the Chamber created the Sustainability Toolkit to be rolled out at hotels and lodgings around the community.
The Sustainability Toolkit was designed to help lodging partners communicate to their visitors how to visit responsibly.
"We found through our survey work at the Chamber that visitors strongly rely on their lodging partners to inform them about where to go and what to do throughout their visit," said Director of Sustainable Tourism Morgan Mingle. "The idea behind this lodging toolkit is to provide really easy access, plug-and-play messaging for lodging partners to incorporate into all the communications that they're already doing with guests."
The Chamber created a brochure for frontline workers with key talking points and useful QR codes to share with guests while they're onsite; a draft email and text messaging content to communicate key sustainability points to guests pre-arrival (in both neutral and friendly tones to be adapted to lodging brand standards); and an in-room flier for hotels to include in guest rooms (both PDF and design file to be adapted to lodging brand standards).
Partners emphasized the need to customize the language to be seamless with its own branding standards, which the Chamber accomplished by providing different written tones and PDF and InDesign files for customization.
The QR codes are sustainable in the sense that they can be updated on the backend constantly, without lodgings needing to reprint new flyers and information.
"We really leaned in on this idea of the information being flexible, that's really modular, so that partners can adapt it to their guidelines and standard operating procedures," said Mingle. "The goal is really just to be as helpful as possible. It's a resource."
There are key moments to educate visitors on what's recyclable in Park City or how to ride the bus system, and the Sustainability Toolkit aims to maximize these moments in education for our tourists and, ultimately, the community.
The STP is comprised of stewardship principles and objectives that were framed around Sustainable Development Goals (SDG) defined by the United Nations:
Cultivate local pride and respect for the Park City/Summit County experience
Implement sustainable transportation, housing, water, energy, and waste management policies and initiatives
Protect and manage our natural environment to enable sustainable outdoor recreation
Ensure the long-term resilience of the Park City/Summit County economy
Equalize the economic benefits and mitigate impacts of the visitor economy
Leverage messaging and programming to accelerate sustainable tourism
Foster the development and management of Park City/Summit County's art and culture tourism assets
New Sustainable Tourism Plan strives to balance economic vitality with resident quality of life

You May Also Like