Sheriffs put down Pinebrook moose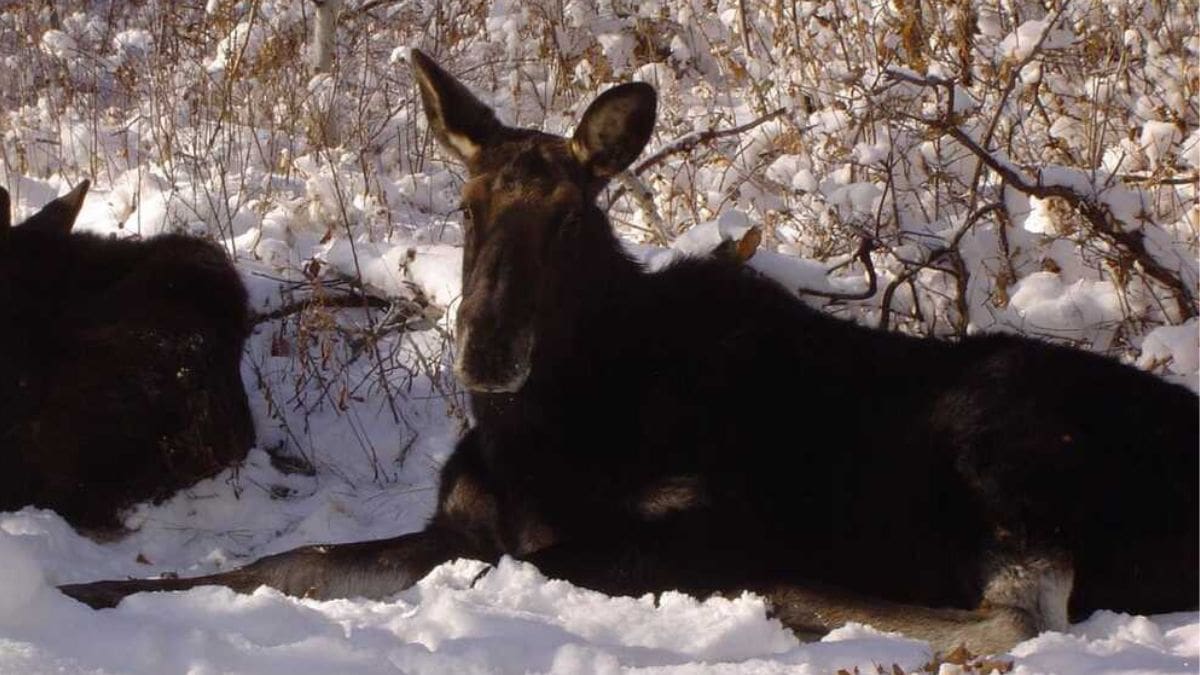 PARK CITY, Utah — A venerable cow moose often seen in the Pinebrook, Summit Park and Jeremy Ranch areas was killed yesterday after becoming injured.
Witnesses reported seeing the moose, affectionately known as "Roxii" by many locals, badly limping earlier in the weekend.
According to a statement from Summit County Sheriff Frank Smith, Roxii was killed by a deputy on Sunday afternoon.
"I want to share with our residents that it was extremely painful for the deputy to take her life. I am grateful to the deputy for having the courage to make such a difficult decision and be the person that brought her beautiful life to an end," Smith said in a statement. "Local law enforcement does not have the ability to tranquilize wild animals, but we are trained to quickly and humanely end the suffering of an animal with a firearm. Regrettably, due to the unpredictability of nature, the suffering sometimes ends in a public place and in daylight."
According to Kristi Reed, a Pinebrook resident, locals in the area were startled to hear gunshots nearby.
"It's just sad and tragic, the moose will be missed," Reed told TownLift. "It was strange to hear gunshots so close in the neighborhood, the startling sound certainly got all the neighbors outside."
This slideshow requires JavaScript.
According to Pinebrook resident Nissa Alloy, Roxii had spent the last 17 winters at her home, and frequented the Pinebrook and Jeremy Ranch areas. She was well known by locals, and raised numerous calves throughout her life.
"She was a miracle of wildlife, and for her to have chosen to spend her winters at my home every year for 17 years was not only an honor, but a humbling blessing," Alloy said. "to share the birth of her babies, also a death of her child in my yard and see that all mothers mourn. To look out for her in her old age with a handful of beautiful women in Pinebrook and Jeremy Ranch was also a blessing. My kids grew up with her she was a joyful loving experience every winter and she will be missed beyond words."
The Sheriff's Office has advised residents to be on the lookout for wildlife on roads, and to call sheriffs at 435-615-3601 if you spot an animal in danger. In an emergency, dial 911.
"Losing Roxii was awful. Take peace in knowing she taught our community so much and made life safer for our wildlife," Smith said in the statement. "She lived a long life and our community was better for knowing and loving her."

You May Also Like