Park City Institute unveils exciting 2023-24 Winter Series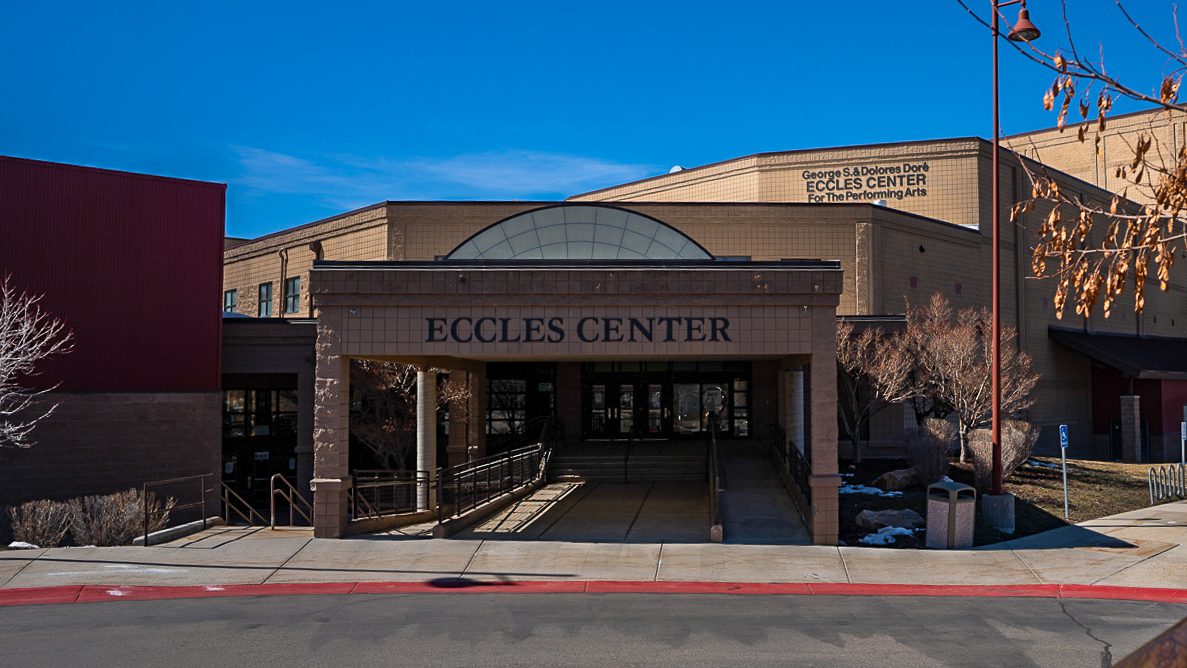 PARK CITY, Utah — This winter the Park City Institute presents 11 very diverse shows in their indoor venue at the Eccles Center in Park City. The lineup starts with the grammy award-winning singer/songwriter and producer Lalah Hathaway. The 2023-24 season is packed with new experiences including comedy shows, lectures, dance and even a musical sing-a-long. Ticket prices vary, and the popular Summit County student tickets are back. To purchase tickets, click here.
Saturday, October 7, 2023
Lalah Hathaway is undeniable music royalty and a 30-year music industry veteran. Her music transcends genre – from R&B ballads to pop standards and soulful jazz – she has collaborated with today's top hitmakers, including Pharrell Williams, Kendrick Lamar, Dr. Dre, Anderson. Paak and Snoop Dogg. Lalah Hathaway has also shared the stage with music legends, from Prince to Stevie Wonder to Anita Baker.
Wednesday, November 8, 2023
A professor at Harvard, columnist at The Atlantic, and author of 13 books, including the 2022 #1 New York Times bestseller From Strength to Strength: Finding Success, Happiness, and Deep Purpose in the Second Half of Life and the 2023 #1 New York Times bestseller Build the Life You Want: The Art and Science of Getting Happier with co-author Oprah Winfrey, Arthur C. Brooks speaks to audiences all around the world about human happiness and works to raise well-being within private companies, universities, public agencies, and community organizations.
Saturday, December 2, 2023
Mitch Rossell is a prolific songwriter and his unique artistry has won over thousands of monthly listeners across streaming services. He caught the attention of Country music legend, Garth Brooks and joined him on his 2022 stadium tour with just an acoustic guitar. He wrote four of Brooks' singles, including "Ask Me How I Know," which he wrote by himself, landing his first #1 single.
Friday, December 27, 2023
Step right up and sing along to the Greatest Show on Earth featuring a special version of the hit movie musical with onscreen lyrics. Wear your best circus-inspired costume and you could win a prize!
Saturday, February 17, 2024
Born in Venezuela, Nella catapulted to international recognition driven by her powerful voice and indisputable presence. In a short time, she went from graduating from Berklee College of Music to winning the 2019 Latin GRAMMY® for Best New Artist. That same year, their debut, Voy, composed and produced by multi-award-winning composer, producer, and guitarist Javier Limón for Casa Limón Music and distributed worldwide through The Orchard, received recognition from NPR and produced the hit "Me Llaman Nella.", which surpassed 1.4 million downloads on Spotify and 1.4 million views on YouTube.
Friday, March 1, 2024
Danielle McGuire is a Distinguished Lecturer for the Organization of American Historians and has appeared on PBS, CNN, MSNBC, Headline News, National Public Radio, BookTV, and dozens more. She serves as a consultant on documentary films and is currently at work on a book about police violence in Detroit in 1967.
Saturday, March 9, 2024
BODYTRAFFIC uses the creative spirit of its Los Angeles home to inspire audiences to simply love dance. Since its founding in 2007 by Artistic Director Tina Finkelman Berkett, the company has held fast to its mission of championing contemporary dance, educating audiences, and inciting positive change. Its goal is simple: get the world moving.
Friday, March 22, 2024
Mike Libecki defines himself in two ways: an explorer obsessed with climbing the world's most remote and untouched mountains, knocking off several first ascents every year, and a dedicated father of an equally adventurous daughter who wants to save the world. National Geographic Adventurer of the Year, Dell Ambassador, and Adidas Athlete, Mike has completed more than 85 major global expeditions with the personal goal of 100.
Saturday, March 23, 2024
Farrell Dillon will bring his live show, a hilarious and mystical look into the magical arts, to Park City. It is currently playing in Las Vegas at Jimmy Kimmel's Comedy Club.
Saturday, April 20, 2024
This spectacle is a hilarious presentation for the whole family, starring mostly rescued dogs. From shelters to showbiz, these pooches perform spectacular stunts and breathtaking feats. Wesley Williams leads the puppies and audience through challenging and comical tricks as they show everyone who is really boss! Full of surprises and laugh-out-loud canine comedy that appeals to children of all ages.
Saturday, May 18, 2024
Hub New Music is a "nimble quartet of winds and strings" (NPR) forging new paths in the 21st-century repertoire. This performance will showcase a newly commissioned work by composer Nickitas Demos, which will be performed live by Hub New Music while BalletNext brings the composition to life through dynamic and innovative choreography.

You May Also Like