Park City gets new sweet spot — The Bake Shop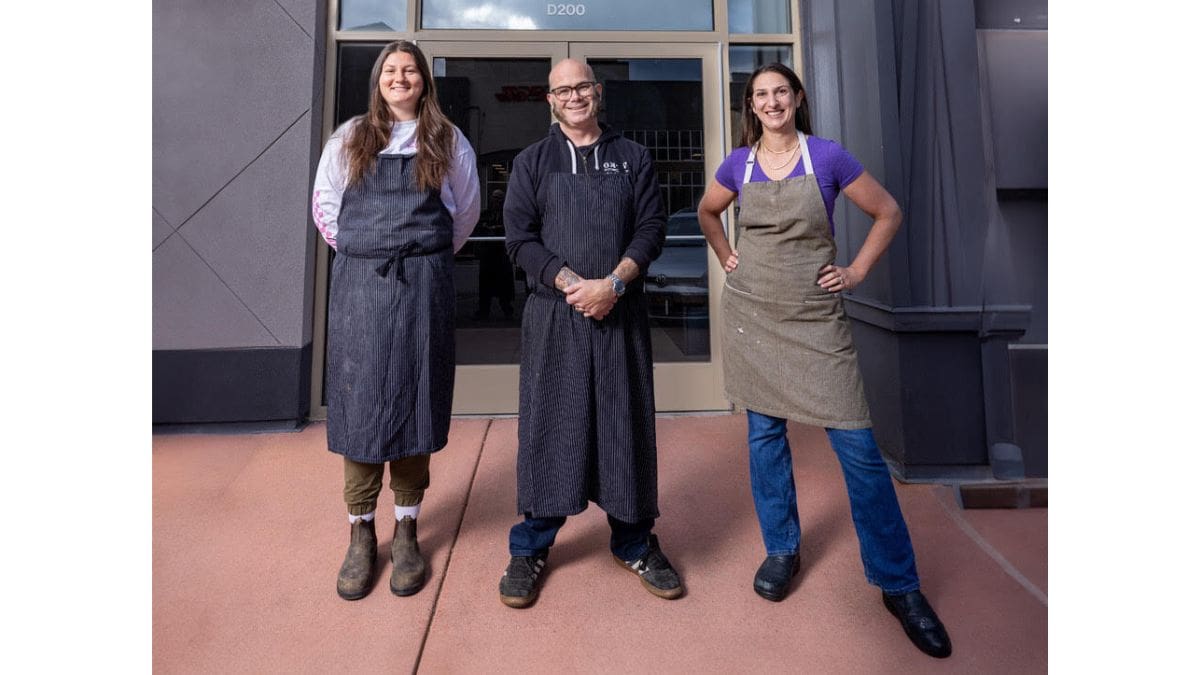 PARK CITY, Utah — John and Paige Courtney, husband-and-wife business partners and owners of Chop Shop, are teaming up with three-time Olympian skier Devin Logan to unveil The Bake Shop, Park City's newest bakery and café. Located at 1154 Center Drive, across from the Courtney's Chop Shop in Kimball Junction, the 1,200-square-foot establishment will open the week of Sept. 25.
Featuring 16 seats, The Bake Shop offers an enticing menu with three main sections: "Dough & Sweets," "Grab 'n' Go," and "Coffee & Such." The "Dough & Sweets" section includes a variety of delectable options such as sourdough batard, baguettes, croissants, pain au chocolate, and custom cakes. The bakery also boasts a unique state-of-the-art coffee system from Poursteady, offering pour-over coffee using Lamill Coffee beans. There's also a selection of hot tea, andiced drinks on tap, including nitro matcha, Vietnamese coffee, and kombucha.
It is a bread shop; we will have daily offerings, and bread will be baked throughout the day, so you don't have to worry about getting things warm and fresh out of the oven," John Courtney said. "The pastries will be more international; we are trying to produce things that are a little bit different."
On the savory side, The Bake Shop will showcase a range of options, from house-made turkey and tomato mozzarella on baguette to ham and cheese on brioche. it will also offer breakfast sandwiches, seasonal quiche, and Miss Katie's Egg Casserole, made with savory egg pudding, leftover bread, sausages, and peppers. Vegetarian options, including a house salad and hummus, will also be available.
The Courtneys and Logan are long-time friends who realized an opportunity to create their own bread for use at Chop Shop while also opening it up to other special offerings unique to them.
Waylynn Lucas of Butter & Barley will also be creating custom cakes for The Bake Shop.
"I have always loved cooking and started cooking more and more for myself and teammates while traveling for skiing," said Logan in a press release. "Like most others, I started baking during the pandemic, and that passion has continued to grow. I am fortunate enough to have found a passion off of the slopes, and I'm excited about turning it into my second career."

You May Also Like