Endurance athlete Caroline Gleich proves that anything is possible
PARK CITY, Utah— In the world of ski mountaineering, few radiate such strength, grace, and power as Caroline Gleich. This Minnesota-born athlete has documented her exploits in some of the most unforgiving environments on Earth, where she has climbed some of the highest peaks in the world, including Mount Everest in 2019, where she and her partner spent 40 days on the mountain.
"I tore my ACL seven weeks before the trip, so I did that climb without an ACL, so it was very stressful but also very gratifying," Gleich said.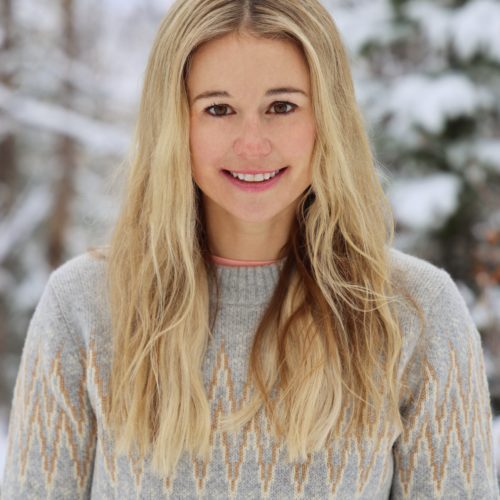 But it's not just her physical prowess that sets her apart – she's also a fierce advocate for social and environmental causes, using her platform to raise awareness and inspire positive change. In a time when the outdoor industry is increasingly under fire for its lack of diversity and inclusion, Gleich is a much-needed voice speaking truth to power. In short, she's the total package – and an inspiration to us all.
After moving to Utah in 2001, Gleich became motivated during high school to begin a career in outdoor sports.
"As a kid coming out west for vacations, I just really loved the lifestyle and enjoyed being outside with my family," she said. "The mountains spoke to me at a young age."
Gleich's parents encouraged her to do more than be an outstanding athlete. During her senior year at the University of Utah, Caroline participated in a political internship for the governor's Environmental Advisor. That experience inspired her to be an athlete and an activist rather than work in policy directly.
"First and foremost, clean air and climate are the two areas I have focused on," she said. "I lived in Salt Lake for 17 years before moving to Park City, and there are so many challenges with air quality; it affects many aspects of our health and daily life."
Gleich and her partner have also worked to normalize conversations about family planning. She has posted photos on her social media, injecting herself in preparation for egg retrieval, and hopes to create a meaningful discussion about reproductive health and gender equality. In a predominantly male-dominated industry, Gleich believes more needs to be done, and sharing openly about her experiences with fertility treatments, IVF, egg harvesting, etc., is a great start in creating an honest dialogue that is free from judgment.
So what adventure is next for her? She aspires to go to Greenland and spend more time in the Arctic. She wants to explore the glaciers and bring people on the journey virtually.
"Growing up as a petite woman, in our society, people often told me that they thought my dreams were impossible, that I was too weak or too delicate; I think the takeaway is we can do things that others think are impossible."
Follow Gleich's adventures @carolinegleich on Instagram.

You May Also Like