Park City student speaks out on "sensitive materials in schools"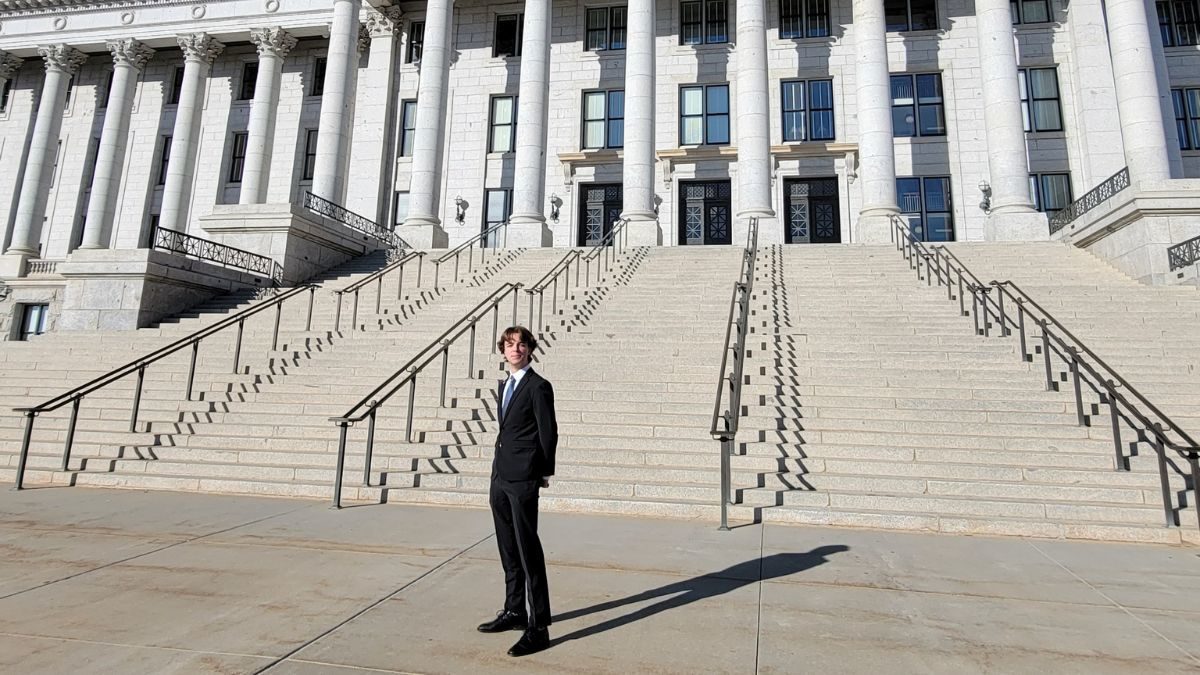 PARK CITY, Utah— H.B. 374 "Sensitive Materials in Schools" has sparked a heated debate throughout Utah since it was signed into law during the legislative session earlier this year.
The bill, which "prohibits certain sensitive instructional materials in public schools," requires local education agencies to develop review processes for educational materials in order to be fully in compliance.
Many Utah school districts have had difficulty navigating and complying with the new law. Alpine School District made national headlines this summer when 52 book titles were pulled from school shelves after parent complaints. PEN America, a non-profit organization, released a statement calling the decision a "worrisome escalation of censorship."
"This is a concerning escalation of the book banning we saw last school year," Jonathan Friedman, director of free expression and education programs at PEN America. "Elected officials and attorneys general are now easing and encouraging banning, facilitating the fulfillment of demands from local activists. We call on the Alpine School District to retain these books, demonstrate greater respect for considered processes and students' right to read."
The books included titles such as "Two Boys Kissing" by David Levithan and "Gender Queer" by Maia Kobabe, were later put back into circulation on a restricted basis until they could be further reviewed.
While some believe H.B. 374 infringes on students' First Amendment rights, others believe the law does not do enough to protect Utah students from what could be considered sensitive materials.
"We're not talking about topics or viewpoints, we're taking about graphic sexual content," Diane Livingston, mother of a Park City High School student, wrote to TownLift. "According to the Summit County Youth Center, one in four of our students will be sexually abused by the time they graduate from High School. Coming across material in a book that may be their lived experience can be damaging to them emotionally. Why is no one talking about this hidden cost to our students? In the drive to expose students to diversity, this marginalized group continues to suffer in silence with no voice."
However, one key group has not been particularly outspoken about the new law or subsequent school policies, Utah students themselves. But Jackson Smith, a Park City High School senior, aims to change that.
Smith spoke alongside representatives from Park City School District at the November 17 meeting of the Utah State Legislature Education Interim Committee and decried H.B. 374, arguing that the bill encroaches on students freedoms.
"All of our lives we've been protected from damaging materials. Things that would hurt us, things that would break our innocence, yet when you look at the list of books coming from other state's versions of this house bill, you notice that the content isn't targeted at protecting students, it's meant to hide marginalized voices," Smith said. "School should teach us how to think, not what to think. Parents pushing their agendas by banning books they consider to be outside their realm of comfort shouldn't determine what we have to think, what we have to learn. The decision to challenge books for all should never be in the hands of one person, nor should it be dependent on what the whims of the scared believe."
Smith has read many of the books now being questioned at schools statewide, and believes that many of them address difficult issues that students would benefit from learning about.
"I'm okay with not reading pornography in school, quite frankly, kids do need to have some level of innocence," Smith said. "But also, this bill does not stop anything that's actually worth stopping. It only hurts those who want to read a book that has more, not mature themes in a pornographic sense, but mature themes in like a racism, sexism, homophobia sense."
Teenagers are often stereotyped as apathetic, but Smith said that although he doesn't speak for the entire student body, many of his classmates also feel very passionately about H.B. 374.
"When I was talking to the students about it, a lot of them went on to look at the bill and were like, 'that's not good,'" Smith said. "A lot of kids who talked to me after class, were like, 'seriously, we need to do something about this.' And you know, it was endearing, but it's also very much a serious issue to a lot of students."

You May Also Like