Chef's Special: Alex Bartolo of Bartolo's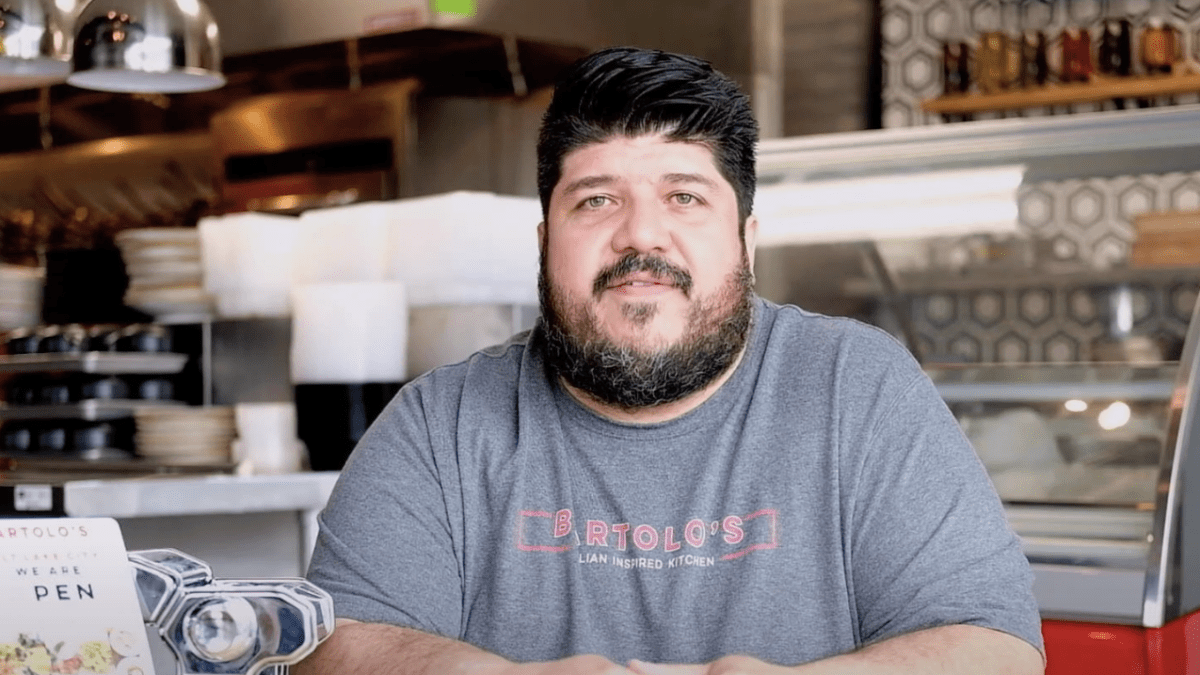 PARK CITY, Utah. — Alex Bartolo worked through many kitchens and opened two restaurants before creating Bartolo's of Park City and Salt Lake City. He came from an Italian family in Brazil and arrived in Park City in 2001 after graduating with a bachelor's degree in Hospitality and Restaurant Management.

Bartolo was a busser at Deer Valley resort on an H2B visa during the winter seasons of 2001 and 2002. After his second season in Park City, he returned to Brazil, where he opened a successful pizza and, eventually, pasta restaurant with a university acquaintance.

"A cultural thing in Brazil is that we don't eat pizza for lunch," said Bartolo. "I wanted to generate more income for the business, and pasta is very big. [There is] this huge Italian population in Brazil, and I decided that I had to learn how to make pasta."

Bartolo found an elderly Italian woman in the neighborhood that made fresh pasta and sold it to local businesses.

"She was making pasta for restaurants and hotels as well as selling pastas from her house. I get in contact with her, and she taught me how to make pasta…she told me, 'OK, this day come here you bring this flour, those eggs, etc.' When I went to her house my first lesson was, she looked at the bag of flour, and she said 'this is garbage. You need good flour to make good pasta.' So that was my first lesson."

The strategic move did more than just increase business and revenue for Bartolo. "I learned how to make the pasta, and then there was a pure passion for me. I started loving how to cook and cooking different things, creating specials," he said.

It sparked such passion that he graduated from Brazilian culinary school in 2004. From there, he earned a place at the Michelin-star rated Hotel Eden in Rome, Italy, where he learned to appreciate rare and fresh ingredients like white truffle.

In 2005, He was offered a permanent position on the Hotel Eden culinary team but chose to return to Park City, where he worked at Jean Louis (now Handle), Royal Street Café, and St. Regis. Bartolo also helped open The Bridge Café in 2008 with friends Emerson Oliveira and Fabio Ferreira.

Bartolo spent three summers on Nantucket as chef de cuisine at a local private club, then joined Tupelo as chef du cuisine in 2015.

He took a break from the kitchen in 2016 to build a plan for a restaurant of his own. He joined US Foods for two years in the food service distribution business. In this position, he dealt with the Dickey's BBQ team in Kimball Junction. He offered to purchase the storefront in November of 2018 after noticing the business was performing poorly.

Before that offer, he wrote many letters of intent to landlords throughout the Salt Lake City and Park City areas, and was beat out by more established chefs and restauranteurs for space.

"Instead of waiting for [Dickey's] to close and the space to go public, because any other big sharks can go there and take the location, I found the owner who was running the place, and I made him an offer," Bartolo said. "It worked out for us because the place was still running; we just sublet this space with the landlord."

On February 18, 2019, Bartolo's Italian-Inspired Kitchen opened in Kimball Junction. The business revolved around the special pasta recipe from the Italian woman in Brazil.

"When I went to work for the chef in Rome, the recipe he was using was 100% exactly the recipe that I learned from this old Italian lady. I tell this story to people and get goose bumps still today."

All pasta on Bartolo's menu is hand-made, extracted from the same recipe. "I can use the same recipe [for the different pastas]. It's very heavy on the semolina flour, it's adjusting the egg yolks, whole eggs, a little bit of water. With experience, you understand what the pasta or the dough is giving back to you."

Pasta isn't the only item freshly made each day. Bartolo's also makes its own breads, from biscuits to focaccia.

Bartolo has strong thoughts on the word 'best' in the culinary industry. "Look, I'm not the best cook in the world. I don't have any intentions to be the best chef for the best cook at all. I can assure people that I love what I do, and we put a lot of effort, heart, passion into what we do. For me, perfection is not to aim for the best of the best because it's very particular for each person, but if you have a consistent product, that's my perfection."

Seasonal ingredients allow Bartolo to be creative with his menu. He challenges himself and his team to bring delicious entrees to life. Bartolo's is "Italian-inspired," which gives it the freedom to be creative with the menu rather than stuck with old traditions.

"I make a joke that 'Italian-inspired' is my way to keep people from holding me accountable for not being traditional," he said.

The restauranteur opened a second location Christmas week of 2020 located north of Sugarhouse, which currently offers breakfast and lunch. It will provide dinner service later this year.

Chef Bartolo is working on a nutritional label to sell his pastas outside of the restaurant, although pastas and sauces are available for purchase at the restaurant for home-cooks. Tupelo uses Bartolo's fresh pastas in its dishes, and more restaurants are ordering Bartolo's pasta every week.

In his not-so-spare time, Bartolo likes to spend time with his wife, Rhia, who is the Park City location's manager and whom he met while working at St. Regis.
1 cup   Semolina
1 cup   "00" Flour
3 ea Large Eggs, room temp
1 Tbsp Extra Virgin Olive Oil
Salt
Marinara Sauce Recipe:
1 cup Extra Virgin Olive Oil
2 Tbsp Chopped garlic
1 ea Chopped yellow onion (medium size)
2 ea Cans of San Marzano tomatoes (28 oz each can) or 15 Roma tomatoes very, very ripe. 
3 ea Basil leaves
Salt

You May Also Like