Police Log: 3 wheeled Jeep, 6lbs of marijuana, string of vehicle burglaries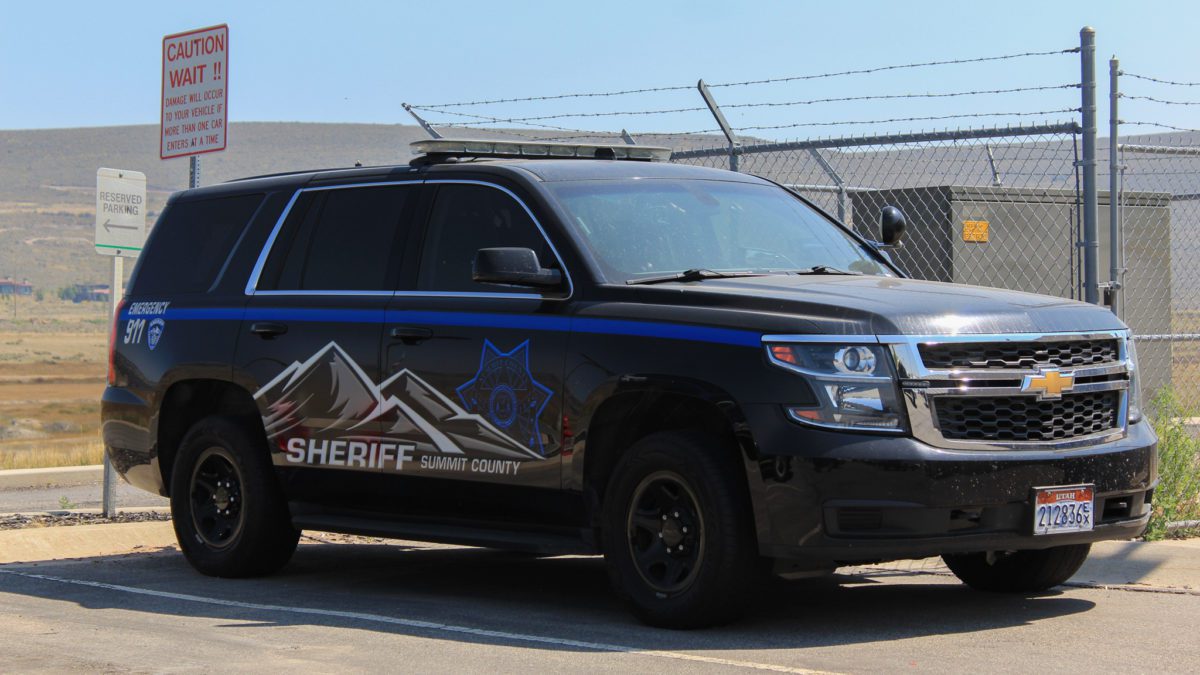 Wednesday, September 21
SUMMIT COUNTY, Utah — Summit County Sheriff Deputies pulled over a vehicle moving eastbound on I-80 that was missing its front bumper. The Deputy made contact with the driver, a 41-year-old Buhl, Idaho man, asking him some questions.
After talking with the driver, the Deputy received consent from the man to search the vehicle, where around 6 pounds of suspected marijuana was found. There was also a small bag of white powdery substance, a fake social security card, and a fake United States resident card.
A search warrant was obtained and executed for the suspect's vehicle and phone. Following the vehicle search, the driver was taken into custody and transported to Summit County Jail. Upon further investigation, it was found that the man had multiple charges through the FBI for re-entering illegally into the United States. Summit County Jail notified the U.S. Immigration and Customs Enforcement (ICE) agency.
Saturday, September 17
Two incidents of vehicle burglaries were reported to the Summit County Sheriff's Department. Three vehicles in total were burglarized, with two of the cars parked at Matt Knoop park parking lot and the other at the Round Valley Trailhead.
The two vehicles at Matt Knoop park had their passenger window broken, and purses were stolen. The car, a newer F-150, at the Round Valley Trailhead had a brown laptop bag stolen that contained checks and construction paperwork. The owner later canceled the checks.
In recent months, there have been multiple vehicle burglaries in Summit County and Park City. Both burglary incidents are believed to have been by a suspect in a grey color SUV with Florida plates. It is not known at this time if the suspect is behind the other thefts.
Friday, September 16
Summit County Sheriff Deputies were dispatched to locate a reported jeep that was seen driving on three wheels near Pinebrook Boulevard and Pinecreek condominiums. The driver, a 44-year-old Park City woman, showed signs of being impaired and was arrested after being cleared by the hospital.
A property owner informed deputies that a jeep had run into a rock retaining wall at a high rate of speed. The jeep was high-centered on the damaged property but was able to get free and flee the scene, though only on three wheels, as the passenger side tire was no longer attached.
The jeep reportedly drove recklessly down Pinebrook Boulevard and veered off the roadway many times. The vehicle was observed by a deputy near Pinecreek condominium moving east at high speed before veering off the roadway and making contact with a ditch bank, causing the vehicle to roll at least once. The vehicle came to a stop resting on the roof, where it then proceeded to catch fire.
The vehicle's driver was freed and moved to safety while the fire department extinguished the burning jeep.
Following a medical check by the hospital, the Park City woman was arrested and booked in Summit County Jail.

You May Also Like