Firefighters jump on multiple tree fires caused by lighting strikes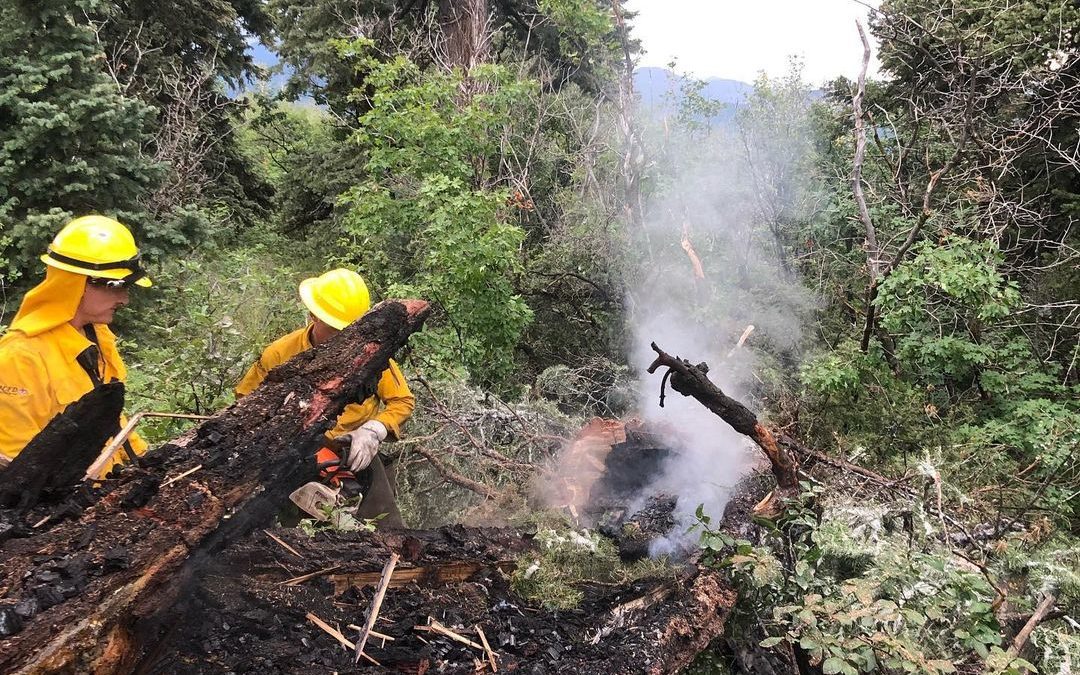 PARK CITY, Utah — Park City Fire District Firefighters have been busy these past 24 hours responding to multiple tree fires started by lightning strikes. The first fire was reported on Hailes Loop Road when lightning struck a tree and was burning from the inside out. The fire was extinguished, and the tree was cut down.
This morning, a second lightning-caused tree fire was reported around 7:00 a.m. above Mossehallow. Two hikers discovered the fire in the area, and the burning tree was approximately .5 miles off the trail. Several units responded for support, including Backcountry 33, 2 brush trucks, Engine 35, Water tender 37, and 3A401. This fire has also been contained.
You May Also Like