Local Business Spotlight: Ioulia Greek Olive Oil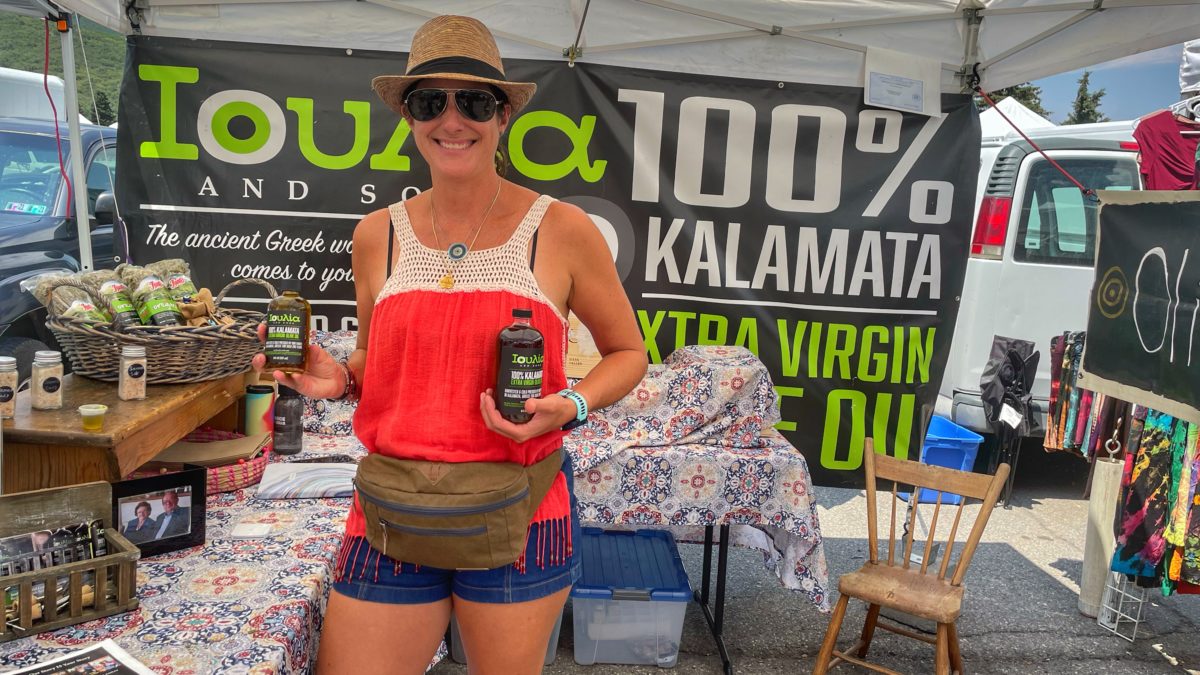 PARK CITY, Utah — Christina Bhanos and her husband Stelios Antonopoulos bring the olive oil traditions of Kalamata, Greece, to Park City through their company Ioulia Greek Olive Oil Co. Their olive oil embodies Grecian family culture and ancient olive oil cultivation methods.
The Antonopoulos family makes olive oil the traditional way by hand-pressing every batch. The Antonopolous family passes down olive oil culture, tradition, and creation from generation to generation for 200 years. Stelio's cousin ships 16-liter cans of olive oil from the family harvest in Kalamata directly to Park City, and Christina hand-pours each bottle.
Ioulia Greek Olive Oil Co. debuted at the Park City Farmer's Market. "We sold the first bottle at the PC Farmers Market in 2018, and it was a huge day for us. Not just us, but for generations of our family before us that never had the opportunity to bottle and sell their EVOO as a single farm (before us, our family sold their EVOO in bulk to other countries like Italy, mixed and sold under different brands or countries of origin)," Bhanos explains.
Bhanos delights in sharing the medicinal benefits of their families Grecian olive oil. "Potent medicinal qualities along with excellent uses in cuisine make single-sourced, high-quality EVOO our only choice. We believe that eating real food is the number one success to a healthy life," she says.
Over several years, their olive oil has become a mainstay with locals and visitors. In addition to the farmer's market, Ioulia olive oil is available for purchase on their website, The Market at Park City, Park City Mercantile, Copper Moose Farm Stand (summer), and Samak Store & Smoke House.

You May Also Like