Park City Mountain opens for 60th anniversary season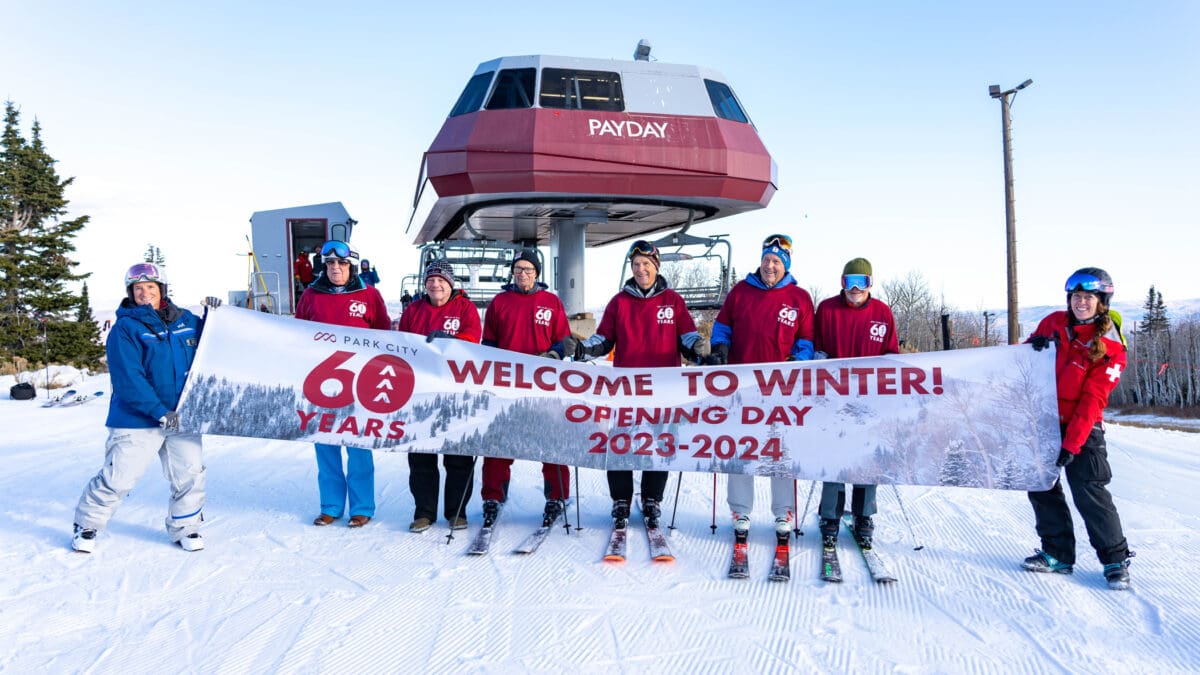 This season the resort will celebrate 60 years since its grand opening on Dec. 21, 1963
PARK CITY, Utah – Park City Mountain fired up some of its lifts this morning for the start of its 60th anniversary season.
We are so thrilled to welcome everyone back to Park City Mountain to celebrate our 60th anniversary," said Deirdra Walsh, Vice President and COO of Park City Mountain. "I want to thank all the employees who work here and who make the mountain what it is. The have brought us to opening day through their hard work, and we are looking forward to an outstanding season with our employees, guests and community here in Park City."
Beginning today, skiers will be able to utilize six trails with lifts out of both base areas, including First Time, Payday and Mine Cart (carpet) out of the Mountain Village base area, and Cabriolet, Red Pine Gondola, Saddleback, High Meadow and Sweet Pea (carpet) out of the Canyons Village base area.
According to a press release, the resort will continue its snowmaking operations and monitor the weather to be able to expand its available terrain in the coming weeks.
"Following on the record-breaking 2022/23 season – my first back at Park City as the leader of the resort – I can't wait to see what this year brings," said Deirdra Walsh, vice president and COO of Park City Mountain. "We are looking forward to creating incredible experiences every day and to sharing the excitement of our 60th anniversary with our guests, employees and the community. Our entire Park City Mountain team has been working hard to prepare, and we can't wait to welcome everyone back for the 2023/24 season!"
The resort announced earlier this week that it will hold a party to celebrate its 60th anniversary which will feature a headliner concert, drone show and more. The date of the event and additional details have yet to be announced.
Uphill travel for non-motorized use on Homerun from the bottom of First Time Lift up to the Angle Station is allowed from 6:00 pm-8:30 am beginning on December 5 until the final day of the season.

You May Also Like