Summit County councilor accuses chair of fast forwarding Dakota Pacific project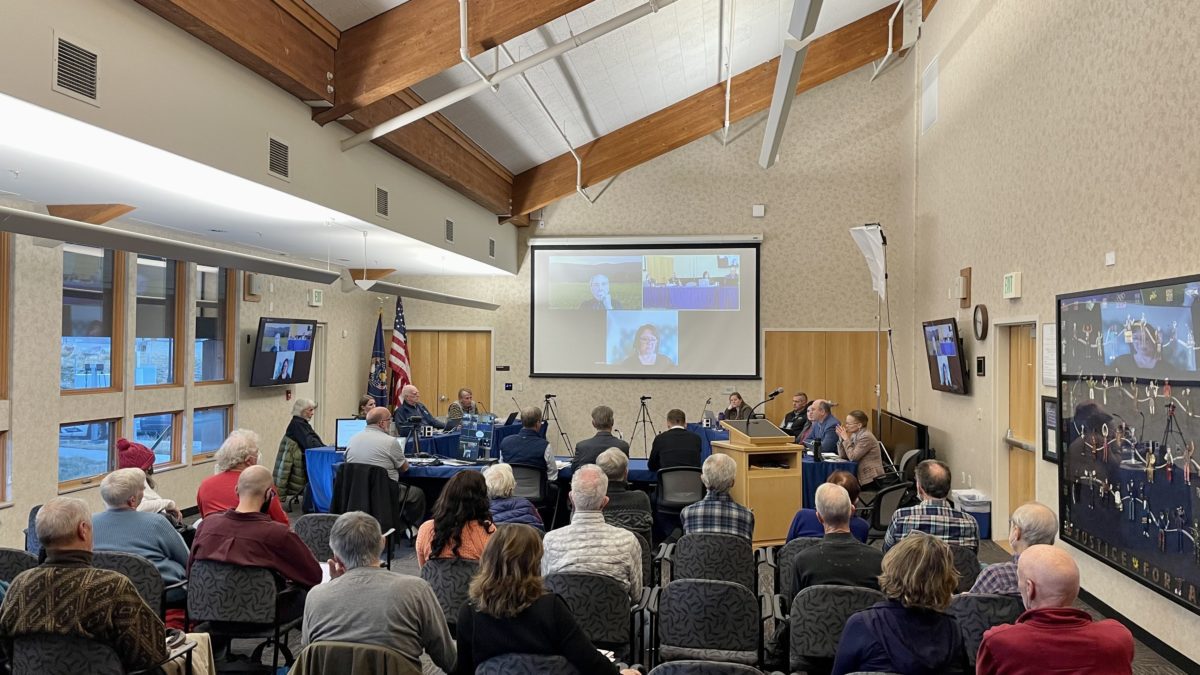 SUMMIT COUNTY, Utah — The Summit County Council held a work session on Wednesday at the Richins Building in Kimball Junction to discuss the controversial Dakota Pacific project.
Proposed is a mixed-use development of over 1.7 million square feet, west of SR 224 and the Kimball Transit Center near the Skullcandy building. The project would bring roughly 1,100 new residential units, an 85,000 square foot medical office building, along with additional commercial and office space.
In 2008, Summit County acquired the space and designated the area as a research park, solely for high-paying tech jobs. Dakota Pacific, the Salt Lake City real estate firm behind the project, is requesting the county change the land uses allowed under the current development agreement to allow for the full project (the medical office building would fit under the current agreement).
There was no time allotted for public feedback at Wednesday's meeting, as there is public input session scheduled for December 1. Despite that, the meeting was heavily attended compared to an average county council meeting.
When county councilmember Roger Armstrong — who appears to be the only opponent of the project — learned that changes had been made to the staff report on Wednesday morning, he interjected:
"This is not a good process," Armstrong said.
"You get a 103-page document on Monday afternoon to be revealed to the public on Wednesday, without them having a chance to look at it. Without me having a chance to look at it. We have a 300-page packet today that landed on our desk at 1:30 on Monday. To expect anybody to have digested any of that material. We've got to stop doing this.
"You want to ram it through Glenn, ram it through. We'll be honest about what we're doing," he said, referring to Summit County Council Chair Glenn Wright. "This is not the way to do it."
The crowd in the room erupted in applause. "We will have order in this room, or we will ask people to be removed," Wright said. "No clapping, no shouting. You will have an opportunity for input on December 1."
"Thank you for being here," Armstrong said, looking at the attendees.
The public has expressed adamant opposition to the project, specifically due to increased traffic in what most people see as an already congested area. Armstrong echoed those concerns later in the meeting.
"It's important to understand how many jobs this is going to generate," Armstrong said. "I'm not just talking about the jobs from the boutique hotel, the office buildings… Every unit of affordable housing, every unit of market-rate housing, every piece of infrastructure, everything you put on this, generates some need for additional jobs."
"You're going to have Justin sitting here within the next couple of years, saying 'I need eight new deputies' because we have far more stuff to service," he said, referring to Summit County Sheriff Justin Martinez.
"The fire department is going to need more firefighters. We're going to need more EMT services. A hospital is going to be strained. We're adding a sudden amount of growth in this one area."
The developers and Wright have argued that the project would push the Utah Department of Transportation (UDOT) to prioritize the rehabilitation of I-80 and SR 224.
"The state says we want this kind of development around transit," said a member of Dakota Pacific. "We're going to prioritize you with UDOT in order to do transit improvements in the area… Summit County is nowhere on the radar with UDOT."
Due to state law, the county has to give a 10-day notice for a public hearing. The council is still deciding where exactly to hold it on December 1, as the Park City School District decided to not allow it at Ecker Hill Middle School due to Covid concerns.
Last night, it appeared the council was leaning towards holding it at the Basin Recreation Fieldhouse. The Jim Santy Auditorium appears to be the backup plan.

You May Also Like