Casey Dawson and team win speed skating world cup gold in Canada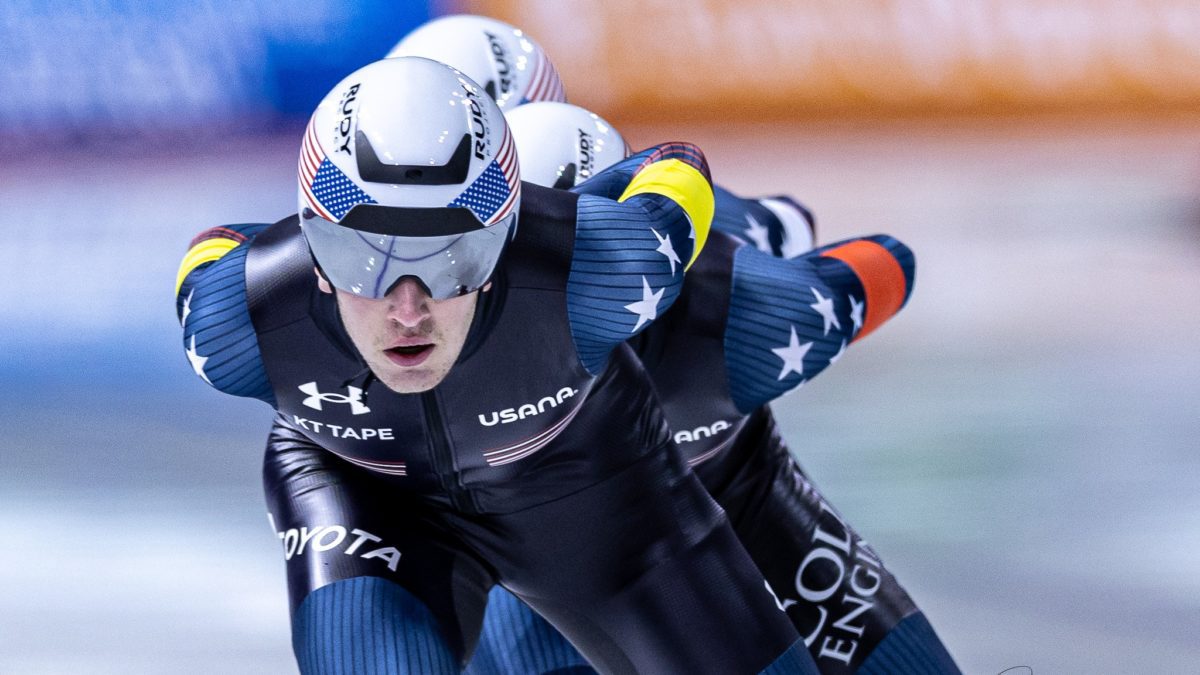 CALGARY, Canada — Park City Ski Club member Casey Dawson, who raced his way to a bronze medal in the Beijing 2022 Olympics, won a team gold medal at the International Skating Union World Cup held in Calgary last month with teammates Ethan Cepuran and Emery Lehman, according to Paul D. Bowker with U.S. Speedskating.
"One of the things that makes us so good as a team is that we all want to win," Cepuran said to Bowker. "Individually, we're not quite there yet, so we really look at the Team Pursuit as an opportunity to possibly become World Champions and to be something better than ourselves individually."
Cuperan and Lehman are Chicago area natives. The trio has now won both World Cup Team Pursuit races this season, including the race in Norway earlier this year.
The host nation ended up in second place after U.S.A.'s finish time of 3:35.92, which beat the Canadians by more than half a second.
Dawson, a Park City High School alumni, is a Youth Sports Alliance Ambassador.

You May Also Like