Skier injured in Little Cottonwood Canyon avalanche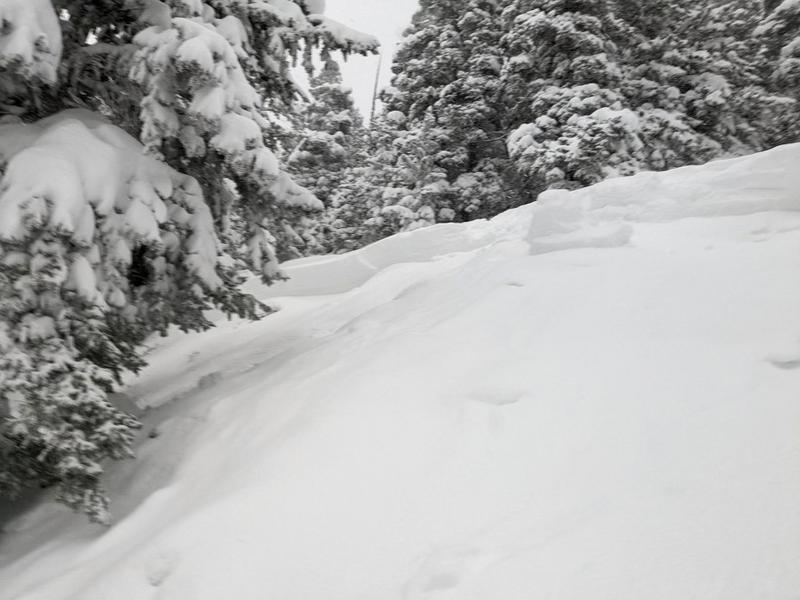 SALT LAKE CITY, Utah. — The Utah Avalanche Center (UAC) reported that on Tuesday, December 13, a skier sustained serious injuries after being involved in an avalanche while exiting the Red Pine Drainage in Little Cottonwood Canyon. The slide was reported to be three feet in depth, 60′ wide, and ran 200′ on a North aspect at 7,800 feet of elevation.
According to the UAC report, two skiers were exiting the Red Pine Drainage. The first skier triggered the avalanche just northeast of Pink Pine Ridge. As the second skier followed some distance behind the first, she saw there had been an avalanche. She started searching for the other skier with her transceiver, saw him on the surface of the snow, and called 911.
Rescuers from Wasatch Backcountry Rescue, Snowbird, and Alta Ski Patrols responded and transported the injured skier out downhill towards the Tanners Flat Campground, across Little Cottonwood Creek, and to an ambulance.
The UAC is also warning backcountry users that "north-facing slopes that are harboring old, weak faceted snow surfaces are not to be messed with."
Faceted snow is a weak area formed within the snowpack from a large temperature gradient. In other words, it's the temperature change that occurs where warmer areas contain more water and create areas called vapor pressure gradients. Gas, the water vapor, always moves from high to low pressure, which leads to diffusion occurring, changing the round crystals to faceted ones, which in turn changes a strong layer of snow to a weak one.
"I think the moral of the story is that they were on a steep north slope and that there are very dangerous avalanche conditions right now. Maybe what is not normal for us is that we see big avalanches on lower-elevation slopes, as evidenced by both this one and the daily canyon avalanche. There have been several other recent avalanches at those elevations, including in the Park City area. At Mount bear, which is right off I-80,  one that occurred was around 7500 to 7800 feet of elevation as well," said Chad Brackelsberg, Executive Director of the Utah Avalanche Center.
The avalanche danger for Tuesday, December 13, was foretasted as "CONSIDERABLE" on northwest through east aspects where natural and human-triggered avalanches may break 1-4′ deep and 200′ wide, failing on a persistent weak layer of faceted snow.
"The high danger across the state is really from a combination of the early season snow that has turned weak, as well as strong winds. So where we usually would see at this time of year south, aspects being safer. Those also had early season snow and have the same weak, but layers facet layers, so we're seeing dangerous conditions, really, around the compass right now," said Brackelsberg.

You May Also Like