Paralympian Steve Cook coaches XC able-bodied PCSS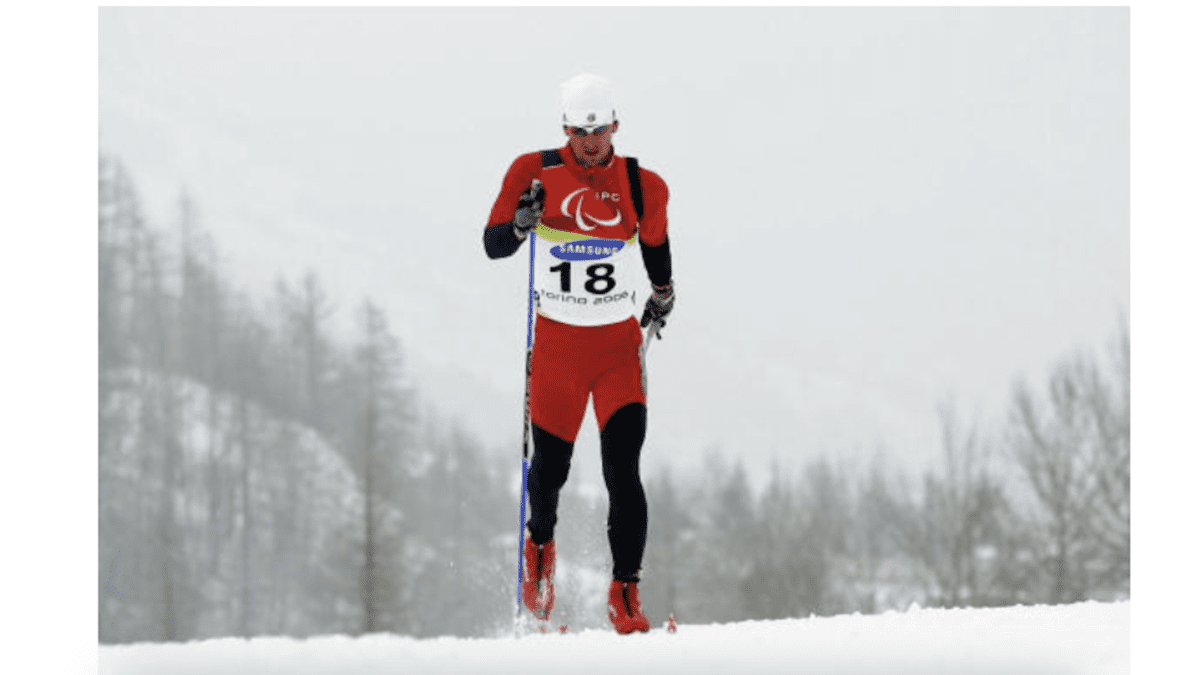 PARK CITY, Utah — The Park City Ski and Snowboard (PCSS) Nordic Competitive Team has welcomed back with open arms a superstar skier among superstar skiers to join its coaching staff. 
Born in New Hampshire but growing up in the West, Montana mostly and a bit in Idaho and Colorado, Steve Cook, won seven medals in three Paralympics. 
He has one bronze, four silvers, and two gold medals from the Nagano '98 Games, the Torino '06 Games, and the Salt Lake '02 Games. Cook represented his country in the era just before Team USA evolved from the United States Olympic Committee (USOC) to the now United States Olympic and Paralympic Committee (USOPC). 

"I lost my leg working on a farm in Montana. My foot slipped through a grate and got caught in a grain auger. I was 19 years old." Cook said.

Soon after the life-changing event, Cook's hopes were that he could still downhill ski. He was an alpine skier with ideas of becoming a mogul racer and recounts the story with his mom as a central figure. "Well, son," she said to him, "you're gonna get up in the morning, put your prosthetic on, brush your teeth, put in your contacts, get dressed, and get on with your day."  
When he got out of the hospital, Cook wanted to try every sport and get back on his skis in addition to rock climbing and mountain biking. Mountain biking stuck, which started a racing career, and he currently builds bikes for Backcountry "very" part-time.
Athletes from Park City's National Ability Center and Northern Utah's The Utah Nordic Alliance (TUNA) have all been the beneficiaries of Cook's cross-country coaching prior to his landing at PCSS. The Utah Olympic Park is the home base of not only PCSS but of the Alf Engen Museum Foundation Ski Hall of Fame, into which he was inducted in 2016.
Back in 2008, he joined an earlier incarnation of the PCSS and was the Junior Program Director and Comp Team Coach from 2014 to 2022.

One of Cook's countless cherished Paralympic memories was during the Torino Paralympics in 2006. "I had just won my second gold medal and was going to dinner with friends and family that had made the trip to Italy. We were in a small restaurant, and when we walked in, one of the tables recognized me. I had my medal to show friends and family and gave it to the table that recognized me. I totally forgot about it as we were having a great meal and conversation. At the end of the night, the medal showed up on the opposite end of the room, having traveled to every table in the restaurant. The people gathered around, and I gladly took pictures of everyone in the place."
Lauren Scholnick and Cook will celebrate their 25th wedding anniversary next year with their rescue pups Chloe and Eddy, who rarely miss a ski, bike, or fishing adventure and never miss a tennis ball toss sesh. 
Spending time with Paralympic athletes means spending time laughing out loud at some point almost every day. Humor was not lost on Cook and his medical team. "Every prosthetist has labeled me 'outside of design parameters.' So, early on, I was always breaking my prosthetic. At one Disabled World Cup in Sweden, I broke the heel of my foot and could barely stand up on the downhills. I fell on every corner. I used almost an entire roll of duct tape to give the heel some stiffness."
Cook says he's "all in" helping the PCSS Nordic program thrive as a whole, and his athletes thrive as individuals by sharing his knowledge, wisdom, and his passion for the outdoors. He said, "Even after living in Utah for 30 years, I am still finding new places to explore."

Cook lends his name to a PCSS cross country coach roster that rolls deep. It includes no less than the following illustrious list:
three-time Olympian Liz Steven
five-time Olympian/gold and silver medalist Bill Demong
Drew Palmer-Ledger, brother of 2020 Jr. World Championships silver medalist/US Ski Team athlete Sydney.
Following are photos of Steve Cook and his family, courtesy of Coach Cook.

You May Also Like