LOCOCO: Local cocoa for mind, body, and spirit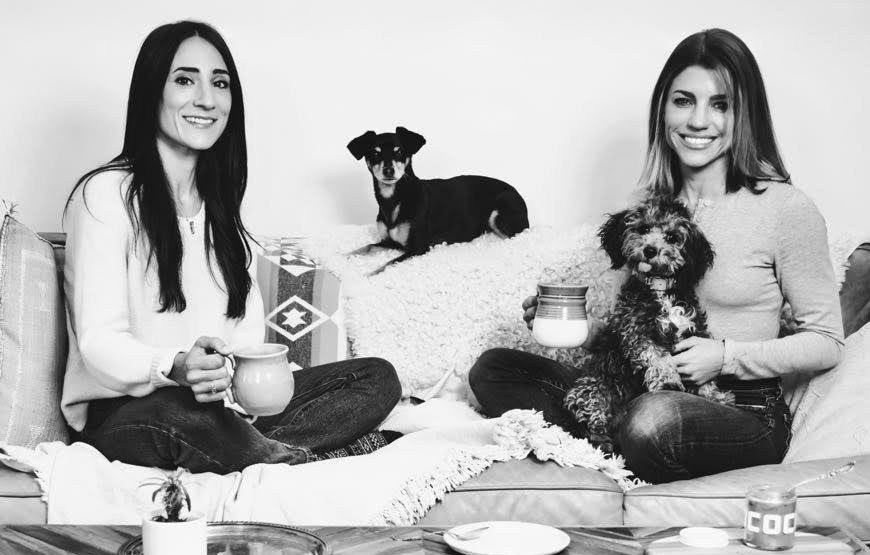 PARK CITY, Utah — As adults, we sometimes crave a nostalgic flavor or treat from childhood's past and come to find it doesn't hold up with time. It's too sweet or too artificial, perhaps. LOCOCO founders Anna Bloom and Kaitlin McHugh developed a great-tasting and good-for-you hot cocoa with loads of nutrients and no guilt.
In 2020, McHugh whipped up a batch of adaptogenic cocoa for herself and Bloom, and the idea for their new business began to take form.
"We had fun doing taste tests in our kitchens of different formulas," said Bloom. "Originally, we wanted to beat the taste of kids' hot cocoas but make it healthy. We discussed how these cocoas are served everywhere that are just full of sugar and not good for you. It just doesn't entice us as adults anymore. We want something that feels good and tastes good. So, we worked on this formula and took different versions on camping trips for taste testing with friends."
Adaptogens are found in many mushrooms and herbs and can aid the body in adapting to stress. They are also thought to adapt to the body's needs and stimulate the return to homeostasis. The recipe uses organic, all-natural products, including Chaga mushroom, maitake mushroom, lion's mane mushroom, cordyceps mushroom, cacao, ginger, cayenne, and monk fruit.
"Both the cacao and the mushrooms act as adaptogens, which through their biology, assess what the body needs, and supply that," said McHugh. "If the body needs calming, they're going to have a more calming effect. If the body needs focus and sustained energy, then they'll help provide that. I call it magic; there is so much real wonder and magic in these components. We just needed to use them and make it taste good."
Over the 2020 holiday season, the duo sent LOCOCO to friends and family for feedback. Family and friends were so invested that they thought up different recipes and uses; Anna's dad even came up with a cocktail (listed below). They wrote up an official business plan and kept the momentum going by getting their LLC and certifying a kitchen with the Utah Department of Agriculture.
The founders have a shared interest in the healing capacities of food for their respective ailments, which drew them to the adaptogens that make up the cocoa. Bloom and McHugh have many other shared interests, as best friends often do. They took their friendship and blossoming business seriously and sought out coaching from a former colleague of Bloom to ensure neither would suffer in this new endeavor.
"It was a beautiful process because we laid out values and intentions and then how we keep those in mind and protect them in the process," McHugh said. "Baby LOCOCO is our third entity, and sometimes you're going to have to make choices that feel personally challenging, but they're in the best interest of this other entity. It was wonderful how she framed conflict. You need to look at conflict as positive all the time because, at the very least, it points to a thing that will lead to progress, expansion, and resolution."
McHugh often says that joy is an essential part of health. LOCOCO embodies this adage in its healthy, nutritious, yet rich nostalgic taste. "We define it as cocoa for mind, body, and spirit," Bloom said. Their product envelops "care for self, physically, mentally, and otherwise," McHugh added.
LOCOCO is sold online and in local stores like the Park City Mercantile, Copper Moose Farm Stand, Corner Store Market, Fair Weather Natural Foods, and Guest Haus Juciery. It is also on either US coast due to a "beautiful happenstance" during last years' "non-cocoa" season. Two café and coffee shop owners respectively visited Park City and purchased LOCOCO to bring home with them. They enjoyed the product so much that it is now sold at their locations in Leavenworth, WA (J5 Coffee) and Essex, VT (White Tree Farm).
Some children find the cayenne and ginger in the mix to be a smidge too spicy for their liking, so LOCOCO is currently in the works producing a kids-friendlier version of the cocoa. Lococo plans to grow with more lines of cocoas, portable packages like sachets, and even growing its own mushrooms one day.
Drink as the locals do, Bloom and McHugh love to heat and mix 2 tbsp of LOCOCO in oat milk with a frother.
LOCOCO Tequilero
INGREDIENTS:
2 Tbsp of LOCOCO mix
1½ oz tequila (a Reposado tequila ideally)
6 oz boiling water
1 Tbsp shredded coconut
EQUIPMENT:
Your favorite mug

Electric or classic kettle
STEPS:
1. Combine LOCOCO mix with boiling water in a heat-proof mug.
2. Mix in tequila.
3. Top with shredded coconut.
4. Enjoy!

You May Also Like